...yeah, I jsut randomly pick stuff from the vault at the official site. This first one is bizarre even WITH the thought bubble:




O_o





I just love how smug Garfield looks in this.



LOL, Gafield's doing the "Oh, Girlfriend!" hand gesture. XD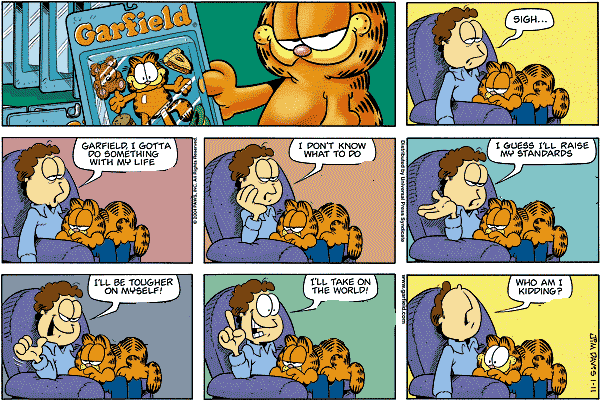 and this last one is a classic I love. I actually prefer it un-touched. But the de-garfed version is interesting.